A Smarter Way to Manage NEMT Operations
Streamline the dispatch process, improve fleet utilization, and minimize idle time – all without hiring more dispatchers.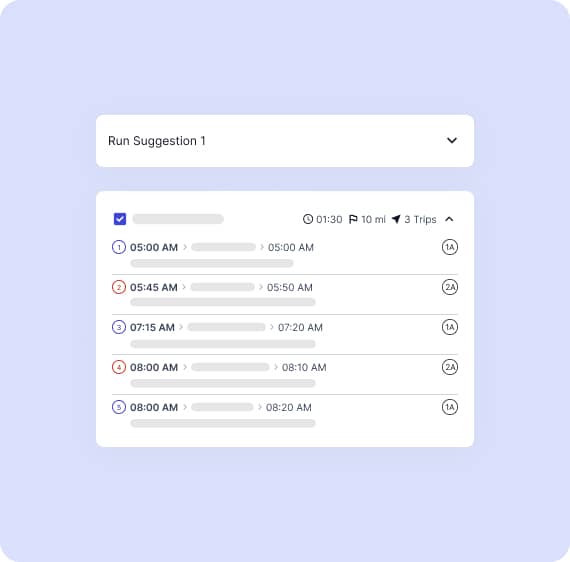 The Future of NEMT Dispatching
Do More with Fewer Dispatchers
Autonomous Dispatching removes any guesswork. Tobi's powerful algorithms intelligently analyze the availability of drivers in real-time, identifying the most readily available drivers for each trip.
By transforming cumbersome manual tasks into automated processes, you improve your business efficiency and significantly reduce client wait times. What does that achieve? Enhanced service quality, streamlined dispatching, and efficient operations that require less manual effort.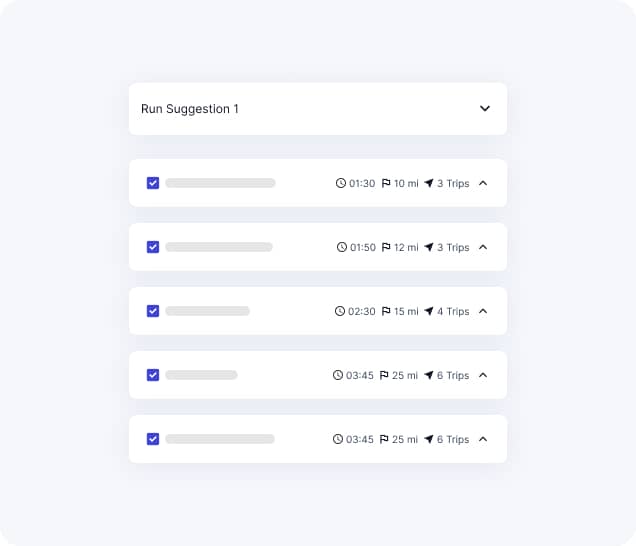 Give Dispatchers More Time to Focus on Customers
When your dispatchers don't have to manually search and select available drivers in the nearby area for a trip, it saves your business time on each trip.
Your dispatch staff will have more time to focus on tasks that contribute to the overall efficiency of your operations—like providing high-quality service to your clients. It's not just about doing more; it's about working smarter.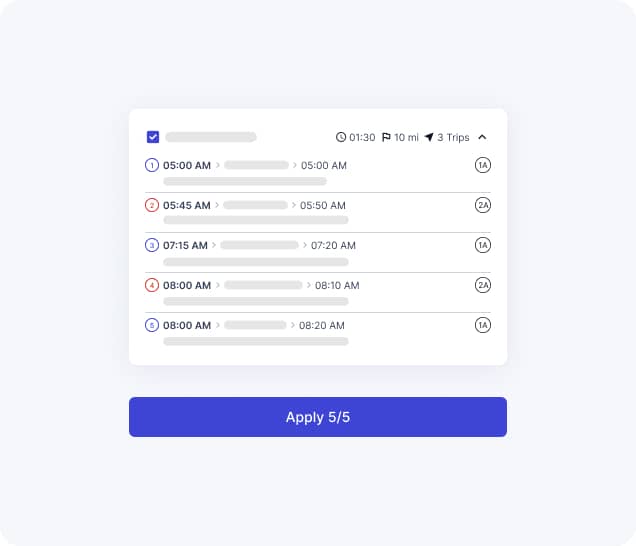 A Better Service Experience
Matthew Scampini

Director, Suburban Transportation

"Tobi NEMT software has proved to be very helpful in my operations. My whole team is very pleased with the ease of operations and interface of the application.
I rate it 10 out of 10 in dispatch and navigation. Route scheduling and optimisation using the Tobi application enabled us to save a ton. Keep on doing the great stuff!"

Rose Dombrowski

Director of Transportation, 1st Choice Transportation

"Tobi NEMT software has completely changed my operations. We no longer have to do paper-based logging where our efforts go to waste. I can easily send precise last-minute ride requests to my drivers without miscommunication and mistakes."



Rated 5 Stars for Customer Service & Value for Money
NEMT fleet owners and dispatchers love our customer service and find Tobi to be a good value.

THE COMPLETE NEMT SOLUTION
Tobi Impacts All Areas of Your
NEMT Business
Tobi gives you all the tools you need to improve your NEMT
operations in one easy-to-use solution.