Effortlessly Import Critical Data
Easily upload your data, including ride bookings, payments, driver and trip info, and more.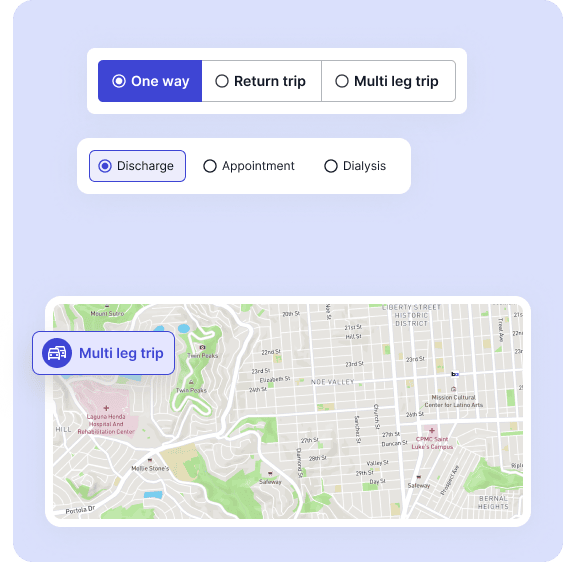 Handle Any Amount of Business
Handle Any Volume of Ride Requests
Easily handle booking volume in your NEMT business, whether you're dealing with a single ride request or managing an extensive daily schedule. Tobi Cloud lets your dispatchers manually enter booking details with just a few clicks or import bookings in bulk from an external format, like a spreadsheet or CSV file.

Save time by eliminating manual data entry and human error, ensuring reliable transport operations.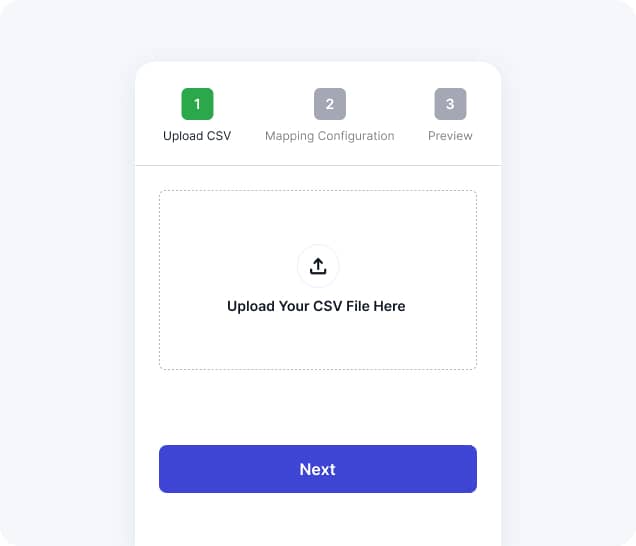 Work with Multiple Brokers
Using transportation management software from a larger medical transport broker or transport manager means that you can only accept rides from that broker. You get locked-in and are forced to work on their terms.

Tobi can integrate third-party transportation providers or brokers to help grow your business. We're rapidly expanding the list of supported brokers to seamlessly import ride details, letting you manage bookings from multiple sources on one platform.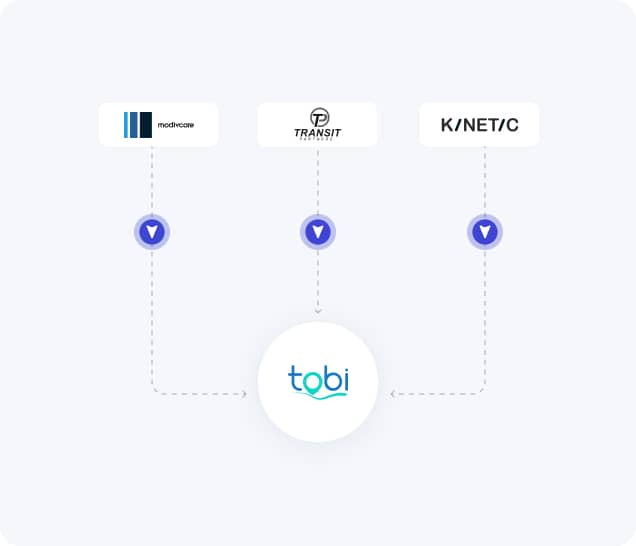 Matthew Scampini

Director, Suburban Transportation

"Tobi NEMT software has proved to be very helpful in my operations. My whole team is very pleased with the ease of operations and interface of the application.
I rate it 10 out of 10 in dispatch and navigation. Route scheduling and optimisation using the Tobi application enabled us to save a ton. Keep on doing the great stuff!"

Rose Dombrowski

Director of Transportation, 1st Choice Transportation

"Tobi NEMT software has completely changed my operations. We no longer have to do paper-based logging where our efforts go to waste. I can easily send precise last-minute ride requests to my drivers without miscommunication and mistakes."



Rated 5 Stars for Customer Service & Value for Money
NEMT fleet owners and dispatchers love our customer service and find Tobi to be a good value.

THE COMPLETE NEMT SOLUTION
Tobi Impacts All Areas of Your
NEMT Business
Tobi gives you all the tools you need to improve your NEMT
operations in one easy-to-use solution.