Keep the Software Solutions You Prefer
Tobi's Open API lets you interface with popular software applications for efficient, secure data sharing between platforms.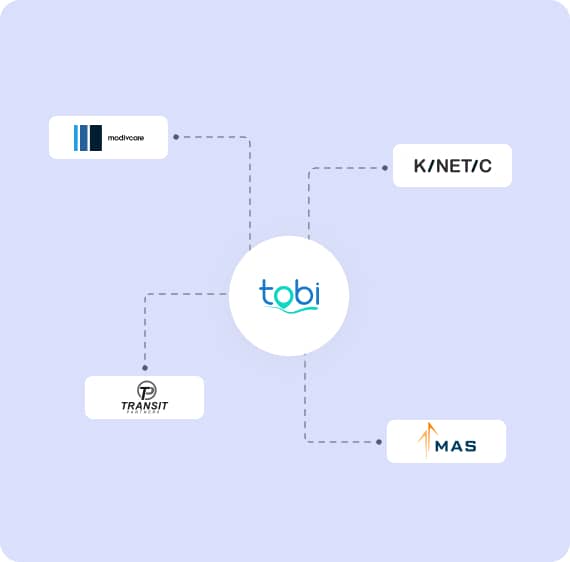 Integrate with Your Existing Software
Everything You Need in One Place
Tobi is not just NEMT software, it's a gateway to multiple systems. Tobi integrates with leading Medicaid brokerages like CTG, MAS, Sentry, and Transit Partners to manage trip aggregation and give you access to different trip sources at the same time.
Tobi also syncs with popular billing platforms to manage the entire claims management process within the application.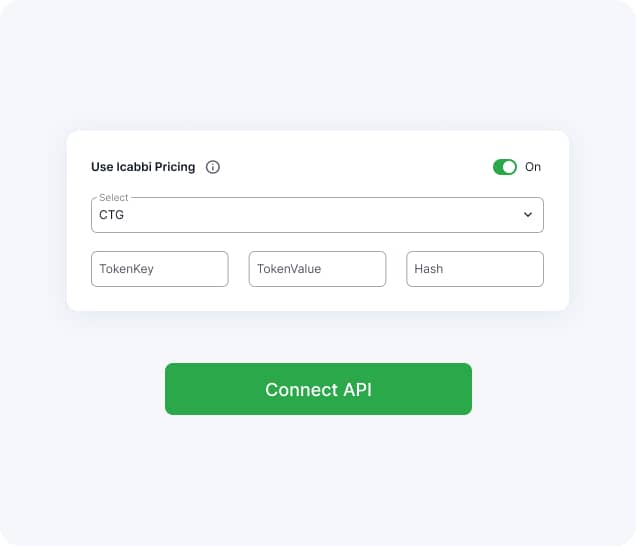 An open API offers unrestricted connectivity to various software applications. With Tobi's comprehensive Open API, you get the flexibility to work with any vendor, broker, or billing platform.
Why be tied in to any one vendor? With Tobi, you can customize your NEMT workflow and use the applications that best suit your needs.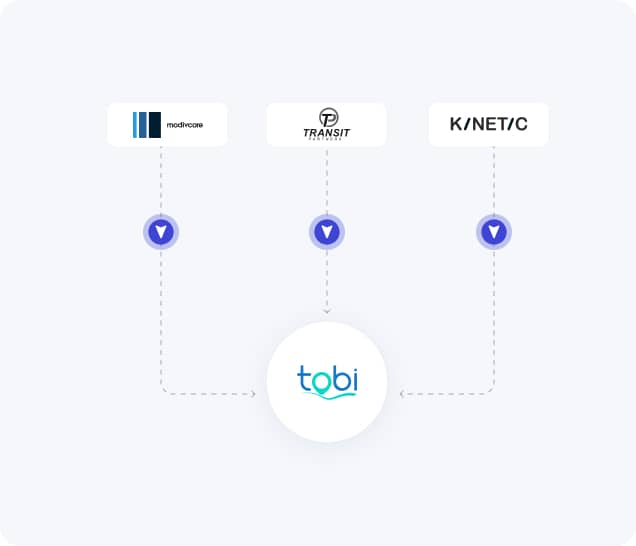 Fast, Efficient, and Secure
Data Sharing
Matthew Scampini

Director, Suburban Transportation

"Tobi NEMT software has proved to be very helpful in my operations. My whole team is very pleased with the ease of operations and interface of the application.
I rate it 10 out of 10 in dispatch and navigation. Route scheduling and optimisation using the Tobi application enabled us to save a ton. Keep on doing the great stuff!"

Rose Dombrowski

Director of Transportation, 1st Choice Transportation

"Tobi NEMT software has completely changed my operations. We no longer have to do paper-based logging where our efforts go to waste. I can easily send precise last-minute ride requests to my drivers without miscommunication and mistakes."



Rated 5 Stars for Customer Service & Value for Money
NEMT fleet owners and dispatchers love our customer service and find Tobi to be a good value.

THE COMPLETE NEMT SOLUTION
Tobi Impacts All Areas of Your
NEMT Business
Tobi gives you all the tools you need to improve your NEMT
operations in one easy-to-use solution.