Keep Your Drivers Moving Forward 
Streamline driver schedules, optimize productivity, and ensure your fleet runs smoothly.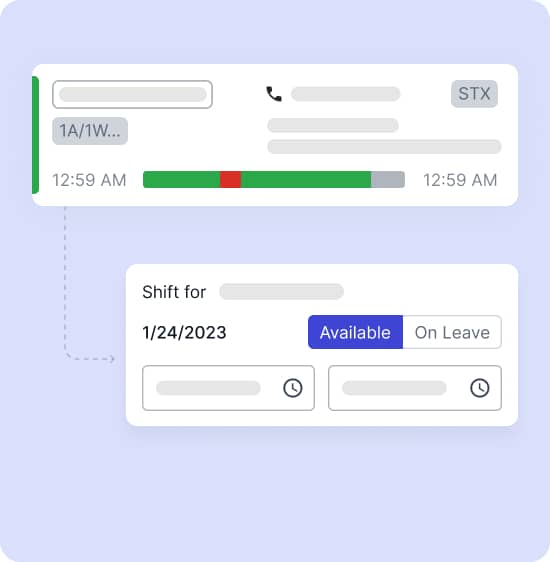 AUTOMATE SHIFT MANAGEMENT
Minimize Mistakes, Maximize Efficiency
Use Resources Efficiently
Manage any number of drivers across your fleets with our Shift Management feature. Set up drivers to work in different shifts across multiple fleets, maximizing driver availability.
Managing shifts seamlessly ensures that your vehicles are always on the road and that your business is utilizing every resource.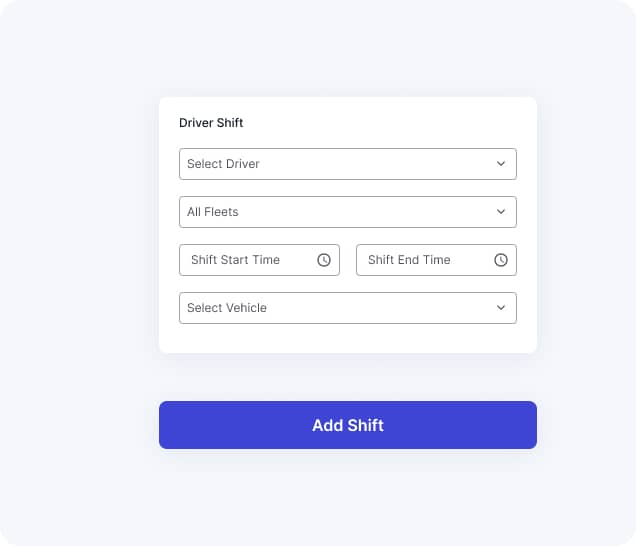 Make It Easy to Keep Shifts
A clear and well-maintained shift management system not only benefits your operation but also leads to higher driver satisfaction.
With an understandable scheduling system, drivers know when to log on and off, ensuring they get ample rest. When drivers can check their schedules easily, it makes sticking to their shifts a breeze. The result? A happy workforce that's more efficient and committed to delivering the best service to your clients.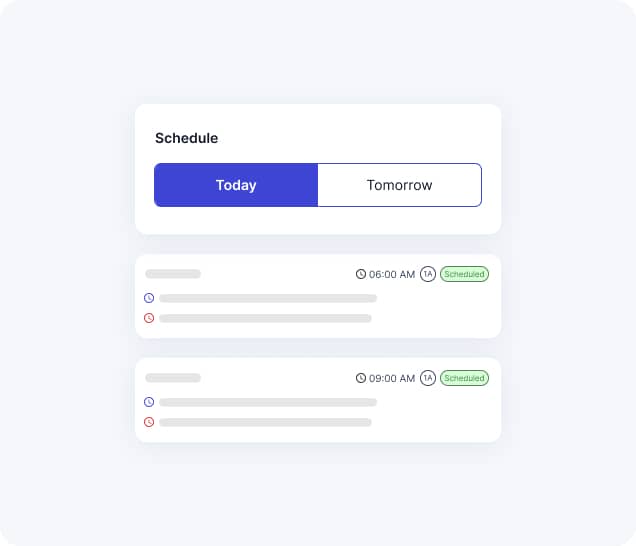 Matthew Scampini

Director, Suburban Transportation

"Tobi NEMT software has proved to be very helpful in my operations. My whole team is very pleased with the ease of operations and interface of the application.
I rate it 10 out of 10 in dispatch and navigation. Route scheduling and optimisation using the Tobi application enabled us to save a ton. Keep on doing the great stuff!"

Rose Dombrowski

Director of Transportation, 1st Choice Transportation

"Tobi NEMT software has completely changed my operations. We no longer have to do paper-based logging where our efforts go to waste. I can easily send precise last-minute ride requests to my drivers without miscommunication and mistakes."



Rated 5 Stars for Customer Service & Value for Money
NEMT fleet owners and dispatchers love our customer service and find Tobi to be a good value.

THE COMPLETE NEMT SOLUTION
Tobi Impacts All Areas of Your
NEMT Business
Tobi gives you all the tools you need to improve your NEMT
operations in one easy-to-use solution.