NEMT Compliance with Tobi
Simplify the compliance process in your NEMT operations. Tobi tracks your vehicles in real-time, streamlines your drivers' workflows, and eliminates manual errors in billing.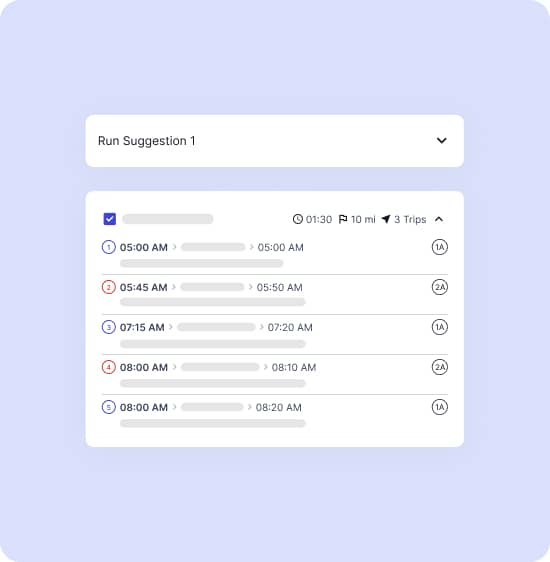 NEMT Compliance Made Easy
COMPLIANCE DRIVEN OPTIMIZATION
Tobi ensures compliance-driven operations while helping you optimize your NEMT business, improving your bottom line
COMPLIANCE, EFFICIENCY, EXCELLENCE
Meet Evolving Compliance Mandates
Tobi – The Complete NEMT Management Solution
Tobi is the only solution you need to automate every step of your NEMT operations, from scheduling to routing to billing.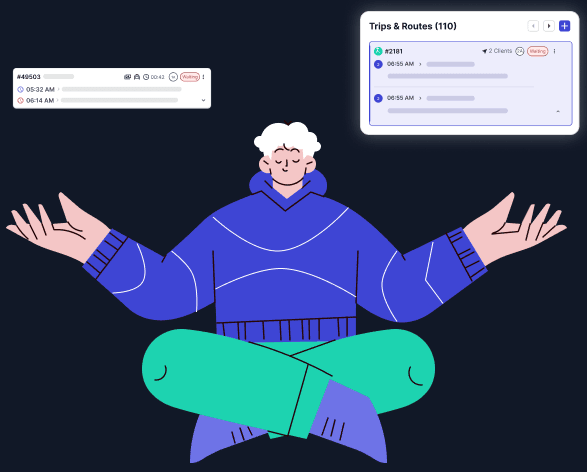 Let Tobi Help Run Your NEMT Business
Tobi brings together all the tools you need to simplify
NEMT operations management.