The Right Tools to Efficiently Manage
Your NEMT Business
See how Tobi helps NEMT fleets of all sizes better manage their business operations.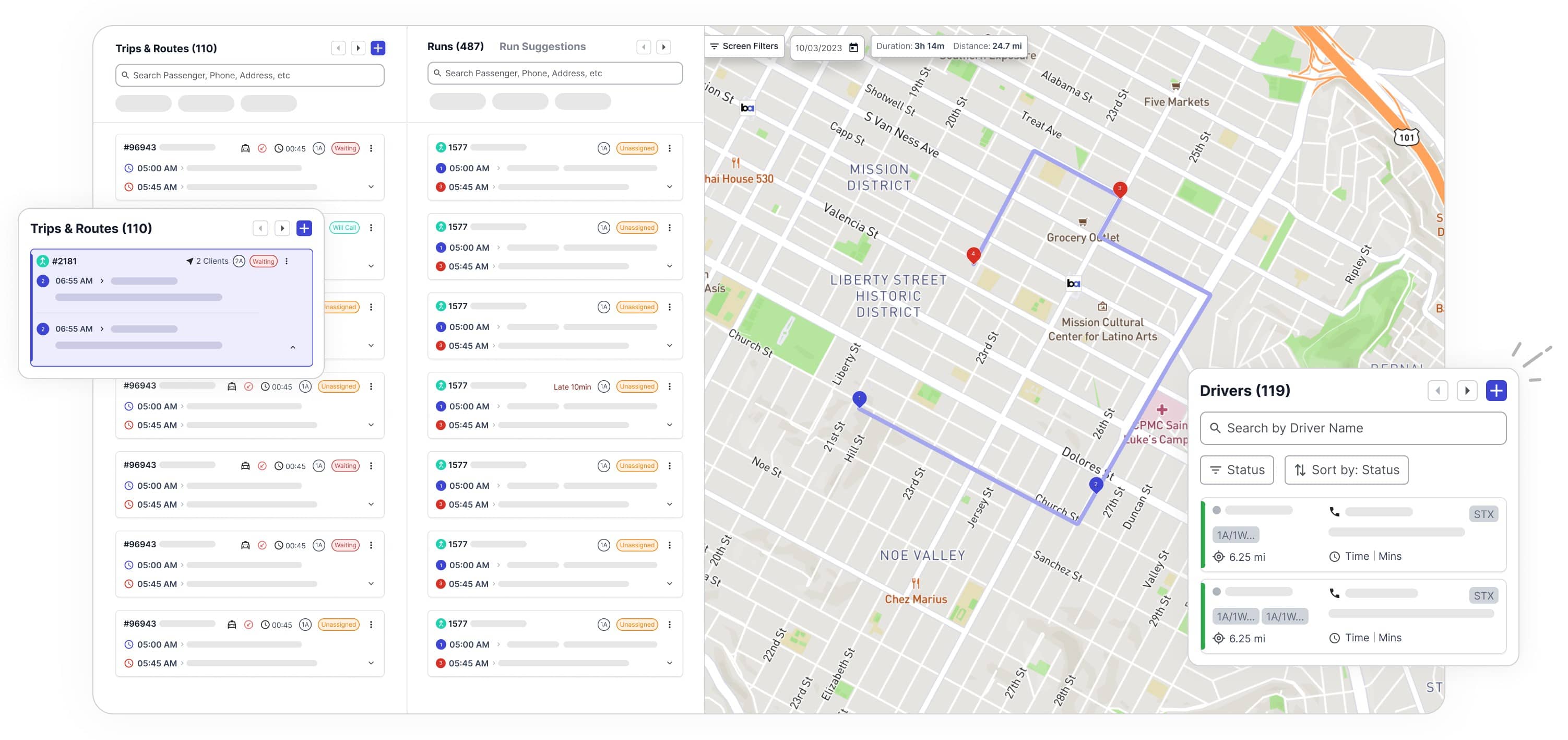 The Smart Way to Manage
NEMT Operations
Now your healthcare clients and high-value customers have access to a dedicated facility portal.They can easily book new trips, manage existing ones, and track live trips – keeping them informed and in the loop.
Create a dedicated white label portal for your clients
Simplify trip booking and management
Track trips in real time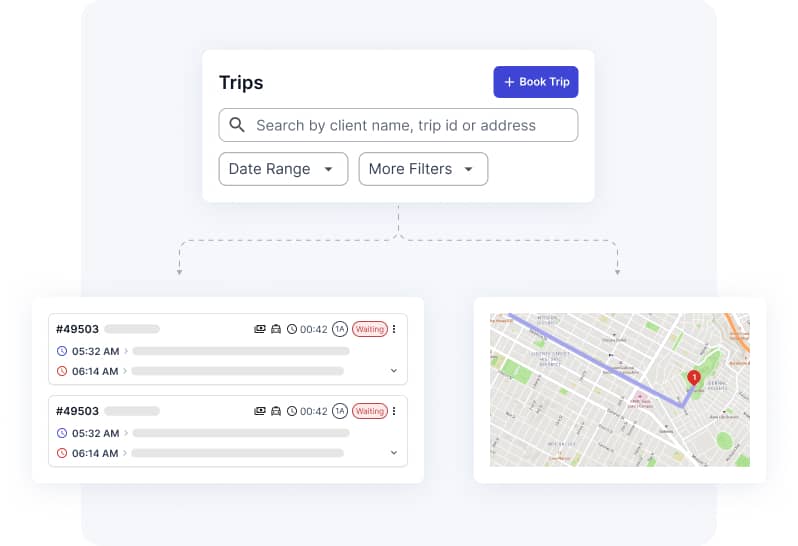 Set up and manage multiple fleets across different locations, each with its own unique configuration, right from a single, intuitive dashboard.
Direct every fleet from a single dashboard
Define unique service areas and geofencing
Automatically log vehicle locations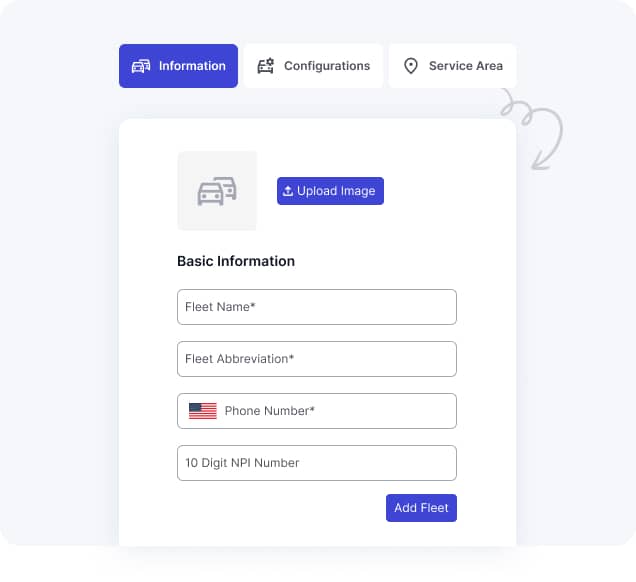 Streamline your operations, react swiftly to changes, and manage your fleet more efficiently than ever before.
Sync updates in real time
Easily enhance dispatcher-driver communications
Send messages to a single driver or to a group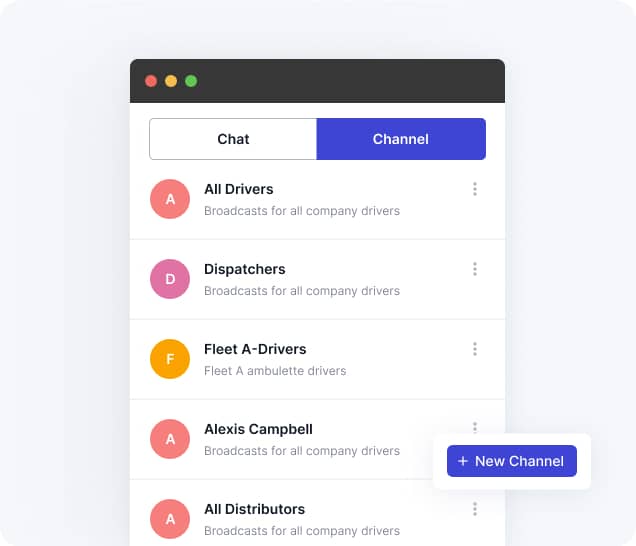 Set Your NEMT Operations on
Cruise Control
Book one ride or a thousand with equal ease, eliminating manual errors and saving valuable time.
Easily handle any number of bookings
Create new private pay bookings
Import trip information or any other data in bulk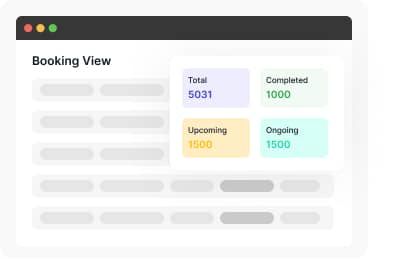 Streamline driver schedules, optimize productivity, and ensure your fleet runs smoothly.
Benefit from a built-in shift management system
Manage shift scheduling and time-off simply
Optimize fleet utilization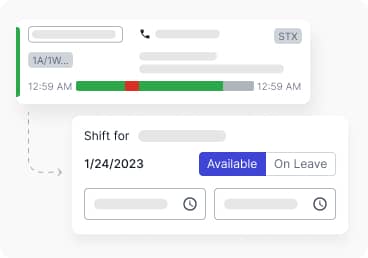 Improve dispatching, maximize fleet utilization, and minimize idle time – without hiring more dispatchers.
Optimize with smart dispatch algorithm
Auto-suggests available drivers in real time
Enhance dispatching efficiency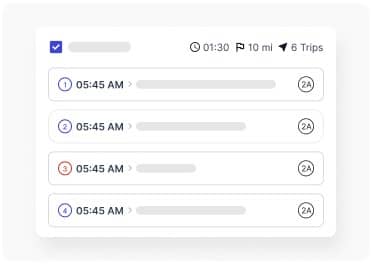 Tailor your fares to fit your unique needs and ensure every ride earns the revenue it should.
Setup advanced price rules
Set pricing by location, vehicle, and service
Set different pricing rules for different fleets
Empower your drivers with instant alerts and guided workflows that keep your operations in sync and your service consistently efficient.
Streamline driver workflows
Ensures smooth and swift operations
Enhances communication and operational efficiency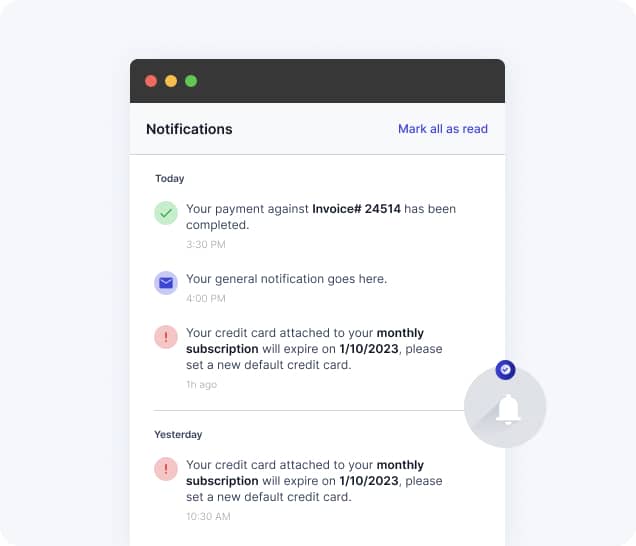 Keep a close eye on your operating costs and performance metrics with Tobi's detailed and automated reporting system.
Get comprehensive operational reporting
Monitor revenue and assess driver performance
Continuously improve your service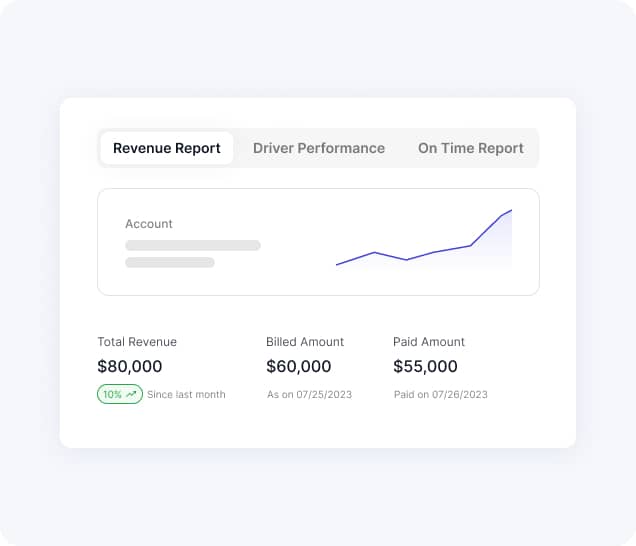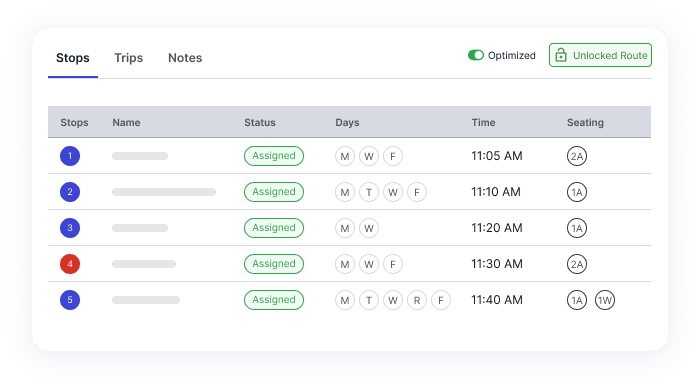 With one click, your dispatchers can optimize routes to reduce transit time and fuel consumption.
Plan efficient multi-location routing
Automate route creation
Save time and fuel
Track your entire fleet on a single dashboard with real-time updates to make your business more effective and compliant.
Use geo-boundary technology for precise service area control
Monitor your fleet in real time
Match operational regions to business needs
Save time by automating invoicing and payment tracking while monitoring cashflow with precision.
Simplify your payment management system
Automatically track payments and handle invoicing
Maintain more accurate financial records
Automate how your dispatchers apply service codes for each trip, enhancing compliance and simplifying processes.
Auto-assign service codes for each trip
Ensure accurate and compliant billing
Reduce manual errors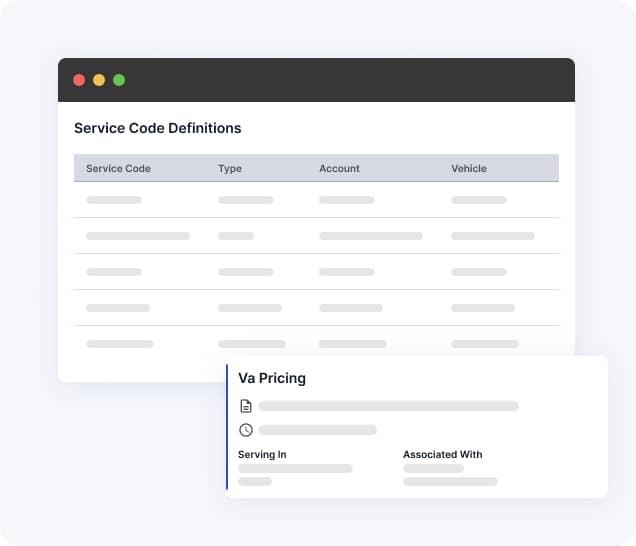 Attestation and Claims Management
Digitize attestations and streamline claims submission and management to ensure error-free claims and shorter reimbursement cycles.
Make claims submissions more efficient
Shortens reimbursement cycles
Manage and monitor claim statuses easily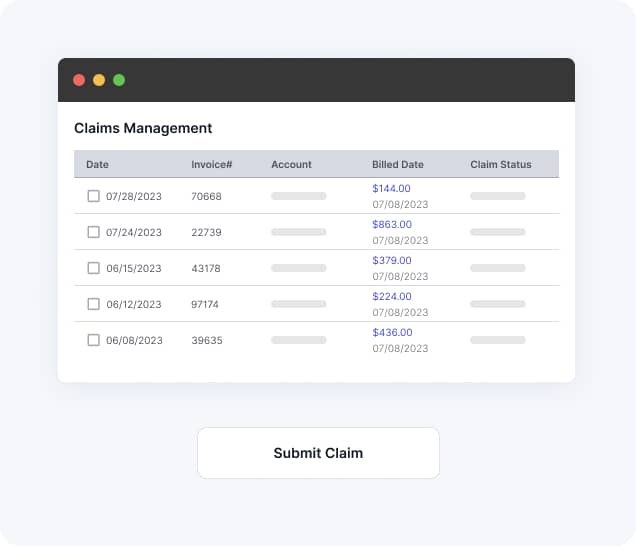 Free your drivers up to focus more on safety and provide exceptional customer service.
Give drivers a user-friendly mobile app
Consolidate trip management, live updates, and navigation
Enhance workflow efficiency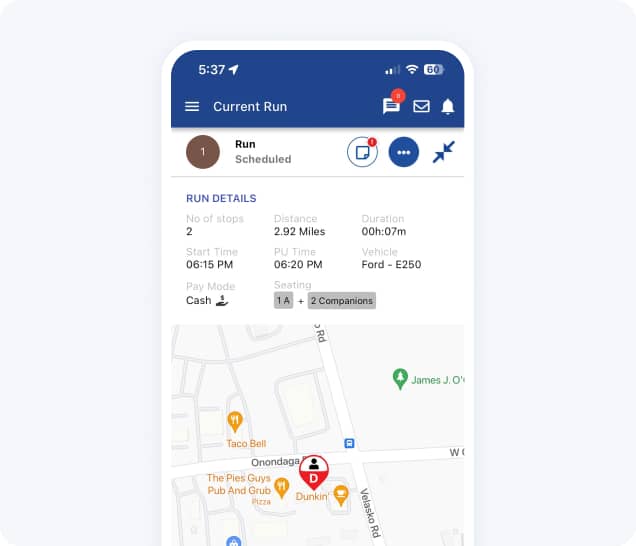 Unlock seamless software integrations with Tobi's open API. Extend your NEMT operation's capability by interfacing with your preferred software applications.
Interface with top Medicaid brokerages
Increase flexibility with multiple billing platforms
Ensure secure and swift data sharing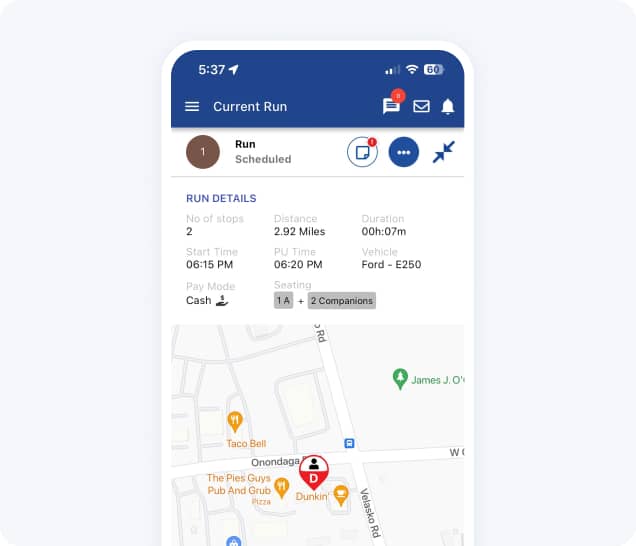 Monitor and Manage Your
Business from a Single Screen