Simple Route Optimization
With one click, your dispatchers can quickly optimize routes to reduce transit time and fuel consumption.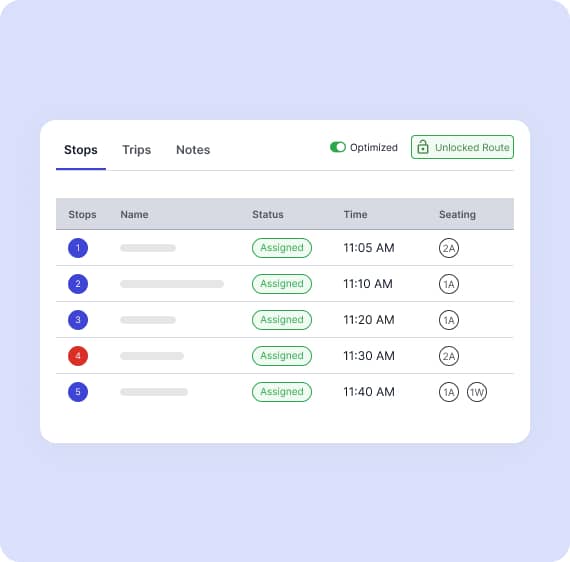 Maximize Fleet Utilization
and Productivity
Simplify your dispatch process with Route Planner. With just a click, your dispatchers get smart route suggestions for selected trips, tailored to real-time factors like pickup location and time to deliver the most efficient routes. Tobi's powerful algorithms let help ease the burden routing on your dispatch team.
Take Control of Your Fleet's Efficiency
Create routes days in advance to stay ahead of schedule and prepare for any contingencies, including last-minute scheduling challenges.
An organized schedule lets your dispatchers quickly route and effectively manage shared rides in real time, freeing up your resources to focus on other critical tasks. It also gives your drivers a clear understanding of their schedule and enables them to provide the best service to your clients.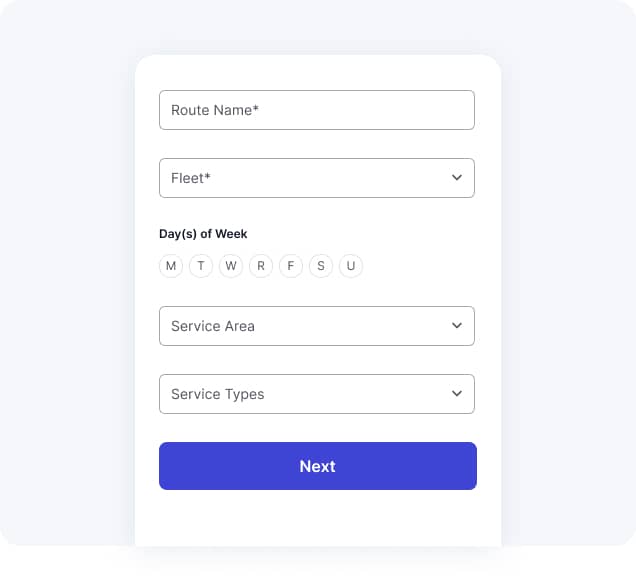 Matthew Scampini

Director, Suburban Transportation

"Tobi NEMT software has proved to be very helpful in my operations. My whole team is very pleased with the ease of operations and interface of the application.
I rate it 10 out of 10 in dispatch and navigation. Route scheduling and optimisation using the Tobi application enabled us to save a ton. Keep on doing the great stuff!"

Rose Dombrowski

Director of Transportation, 1st Choice Transportation

"Tobi NEMT software has completely changed my operations. We no longer have to do paper-based logging where our efforts go to waste. I can easily send precise last-minute ride requests to my drivers without miscommunication and mistakes."



Rated 5 Stars for Customer Service & Value for Money
NEMT fleet owners and dispatchers love our customer service and find Tobi to be a good value.

THE COMPLETE NEMT SOLUTION
Tobi Impacts All Areas of Your
NEMT Business
Tobi gives you all the tools you need to improve your NEMT
operations in one easy-to-use solution.