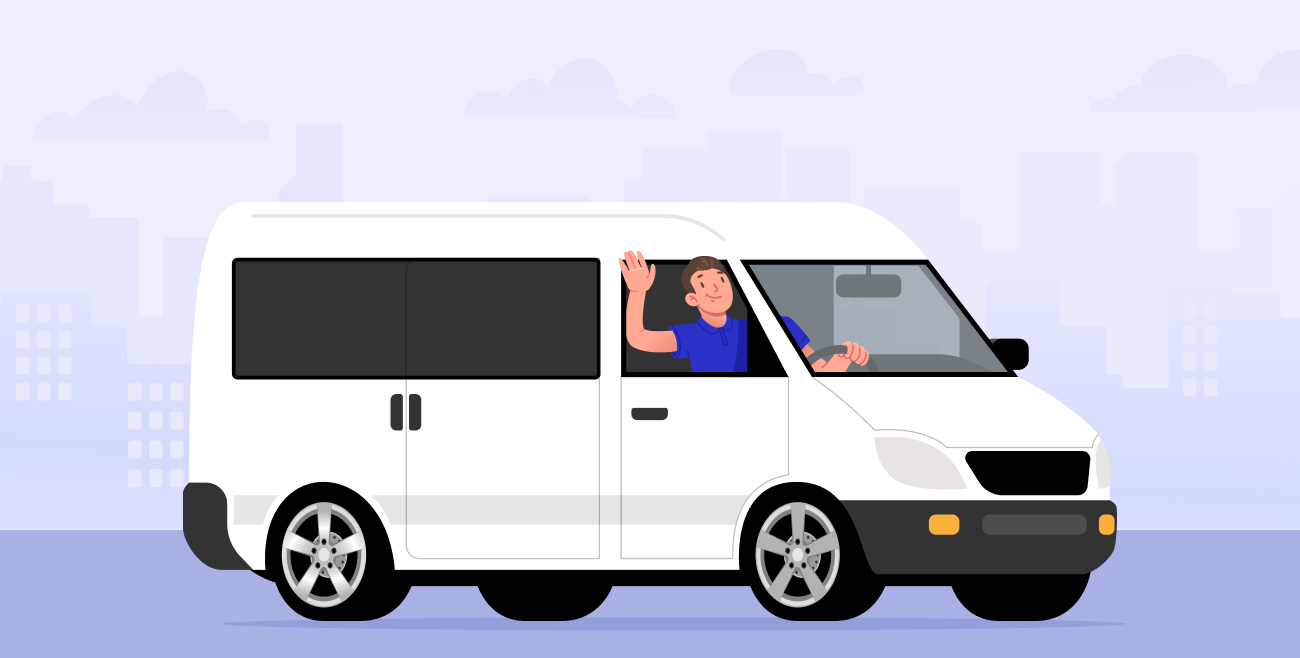 How will changes to New York State's NEMT broker affect your drivers?
As the State of New York transitions all its non-emergency medical transportation (NEMT) services to a single broker, many transportation providers are working through how this will affect their operations, including their drivers.
In August 2023, the New York State Department of Health (NYSDOH) selected Medical Answering Services, LLC (MAS) as the single Medicaid Transportation Broker in the state.
As MAS works with transportation providers to initiate and finalize contracts, they have included new requirements for NEMT providers to meet to continue operating in the state.
Several of these new requirements for transportation providers—or providers—are centered around NEMT drivers, including further training requirements, licensure checks, and more. 
In this article, we'll look at each new driver requirement and what providers must do to comply moving forward.
Mandatory Driver Training
One of the most significant changes is MAS' mandate that all drivers successfully complete the Community Transportation Association of America's Passenger Assistance, Safety and Sensitivity (PASS) Program.
PASS training aims to help drivers provide their passengers with the safest ride possible while making them feel welcome and cared for appropriately.
The PASS Basic training program is entirely online. Drivers must work through seven different modules and pass a test at the end of each section to move on to the next one. Once they complete the entire course, they immediately receive their certificate. 
When providers sign their contract with MAS, they have three months to ensure their drivers are PASS-certified.
Any driver who doesn't complete the PASS training within the three-month window won't be eligible to work as a driver within the MAS network.
If providers would prefer to train their drivers under a different safety education program, they have that option. However, MAS requires it to be as extensive—if not more—than the PASS program. MAS will determine if it meets their criteria before drivers undergo alternate training.
Driver's License Checks
Traditionally, NEMT drivers submitted their driver's license information to the New York State DMV License Event Notification Service (LENS) program.
LENS supplies essential information about the qualifications of your drivers and would quickly identify any issues, focusing its effort on improving safety and decreasing vulnerability.
LENS automatically notifies operators of driver's license events as they post to your driver's records.
While this is still a required step, MAS requires that operators input additional driver information into the MAS system to complete further checks.
One Driver Per Provider
Part of the new requirements MAS sets includes how many companies a driver may work for.
According to MAS, drivers may only be employed by one provider during any period.
When a provider contracts with MAS, they will be informed of which of their drivers are already logged in the MAS System as an active driver for another company. Any driver already on the roster for another company will not be added.
If the driver leaves the other provider, they can be added to a new organization.
Other Requirements
While we've addressed several of the more significant components of the MAS conversion, there are other requirements they've added for providers to meet their compliance standards.
Potential Fraud Review: MAS will continue to take any allegations of fraud seriously. Drivers and their companies can be reported for possible fraud by MAS to the NYSDOH and the New York Office of the Medical Inspector General (OMIG).
Suppose MAS believes that the volume of possible fraud by a driver or a provider has reached a material percentage of their work for Medicaid. In that case, they'll take necessary steps, including implementing a Corrective Action Plan, changing a driver's status, limiting provider trip assignments, or other administrative action.
For example, any exchange, gift, or favor between a Medicaid enrollee and a driver is considered possible fraud and will be reported to the NYSDOH and OMIG.
Vehicle Inspection: Drivers are expected to do a daily vehicle inspection before their shift begins. These inspections should be documented, as they may be spot-checked or audited by MAS when they feel it is necessary.
Preparing Drivers for the New Standards
The new requirements by MAS for NEMT providers in New York State represent a significant shift in how transportation services will be delivered to Medicaid enrollees.
It's essential for providers to properly communicate these new expectations to their drivers to ensure compliance and avoid any potential issues.
By completing mandatory driver training programs, conducting regular driver's license checks, and adhering to other new requirements, drivers can help ensure they continue providing safe and reliable transportation services to those who need them most.
As the transition to the new system approaches, transportation providers and drivers must stay informed and work together to ensure a smooth and successful implementation.