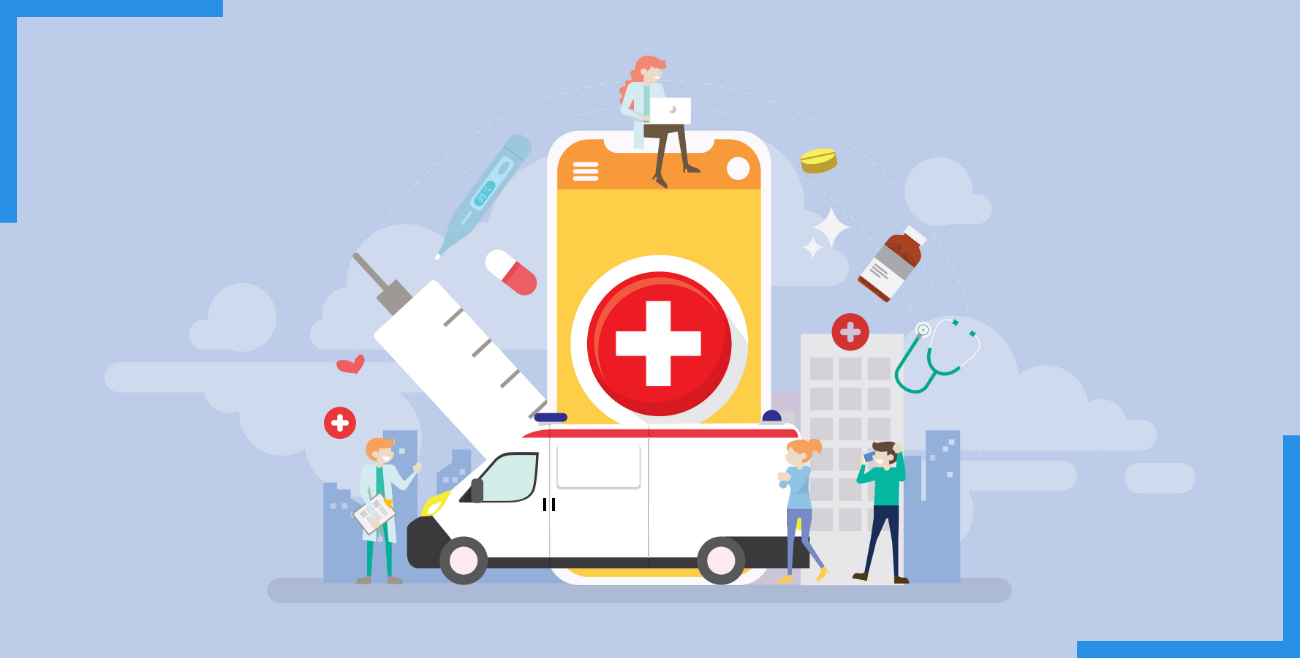 How much does NEMT Dispatch and Scheduling Software Cost?
Pricing is one of the most critical factors in choosing non-emergency medical transportation (NEMT) software. When you're setting up a business, every dollar counts, and it's essential to save money wherever you can while also getting the most out of every purchase.
The US Medicaid program first offered NEMT as a benefit in 1966. Under this benefit, the federal and state governments cover rides for eligible individuals to and from doctor's offices, hospitals, and other medical facilities for Medicaid-approved care.
At first, the benefit was just for low-income beneficiaries who didn't have reliable, affordable methods of transportation to healthcare appointments, had extensive travel times in rural areas, lacked public transit alternatives, or had disabilities.
These days, states have different rules about who is eligible to receive rides, which rides are covered, and if trips need to be pre-authorized.
In this article, though, we will focus on pricing for NEMT software. We're going to look at average costs, what you should charge for your services, and what your options are when it comes to the distinct kinds of NEMT software.
Initial Costs
Let's start by talking about the initial costs associated with establishing an NEMT business. Here is a detailed breakdown of approximate expenditures:
The fee for registering an NEMT business in the United States is $725.
The legal fees, insurance, permits, and license will cost around $5,000.
The cost of leasing a facility may land around $100,000.
The amount needed to renovate a facility for operations (electrical, furnishings, plumbing, painting, and landscaping) will cost approximately $10,000.
The cost of furniture and equipment (flat-screen TVs, computers, printers, desks, etc.) may cost from $7,000 to $9,000.
Other start-up expenses (i.e., stationery, etc.) will probably come in around $1,000.
The cost of setting up a website should come to around $600.
Phone and utility deposits will require about $3,500.
The cost for ambulances will be around $150,000.
Salaries for the first three months of operations will be approximately $50,000.
Additional expenditures (i.e., business cards, signage, advertising, and promotions, etc.) may cost around $5,000.
You will need to consider all of this as you start your business. Create a budget and make it exhaustive. Get granular about what you need and what you can live without. The idea isn't to go bare-bones; however, you want to save money while getting the best bang for your buck.
It costs an average of $350,000 to start a standard, somewhat smaller NEMT business in the United States, so it's a hefty investment. But don't despair; the average NEMT business takes in between $36,000 and $55,000 per year in profit. You can make money back quickly with the right strategy.
What You Should Charge
Now that we've discussed some expenditures let's look at what you should charge.
This table shows the average rates for NEMT services across the US. Prices vary from area to area.
| | | |
| --- | --- | --- |
| Types of Charge | Weekday Business Hours | Weekends & Off Hours |
| Ambulatory – Base Rate | $25 – $30 | $30 – $40 |
| Wheelchair – Base Rate | $45 – $50 | $75 – $90 |
| Stretcher – Base Rate | $100 – $200 | $125 – $225 |
| Additional Mileage Fees | $3 – $5 per mile | $5 – $7 per mile |
The idea here is to have some guideposts in place as you begin. You may adjust pricing as you evolve and gain new insights into your business from experience. Be sure to monitor other NEMT providers in your area to keep your rates competitive.
NEMT Software Alternatives and Pricing
There are four main NEMT software options: Tobi Cloud, NEMT Cloud Dispatch, Mobisoft Infotech, and TripSpark. They all have different price points and models.
Tobi Cloud offers a simple, transparent flat-rate charge of $50 per vehicle/month plus $0.10 per trip.
So for a small fleet of five ambulettes completing around 250 trips a month, the cost will be $275 per month.
There are no hidden charges, like signup fees or charges for specific features, and NEMT owners can add as many drivers and admin staff to the application as they want.
NEMT providers get access to its entire gamut of features, and the system can quickly scale to match different fleet sizes.
It's excellent value for NEMT operators of small, mid-sized, and large fleets.
NEMT Cloud Dispatch offers three packages: Essential, Advanced, and Premium.
Essential is for no more than five vehicles. It costs $79.99 per month.
The Advanced package is for up to ten vehicles. It costs $149.99 per month. It also comes with some extra features not included with the Essential package.
NEMT Cloud Dispatch lists 20 plus as the vehicle limit for the Premium package. You should call to inquire further about pricing specifics for this package. The amount listed is $249.99 per month.
Mobisoft Infotech does not provide pricing details. You will need to submit a business inquiry to learn more.
TripSpark also doesn't disclose specific pricing information. Instead, they have a blog post about their discovery process and the importance of customizing each customer's experience.
Do your research about the different features of each software solution. The price points are different for each provider. The key is to balance the software cost with the features you need.
Conclusion
While choosing the wrong NEMT software won't ruin your business, it can have a significant impact on your bottom line—and cause you needless headaches. As with any major investment, it's critical to do your research. Separate the features you absolutely need from the "nice to have" features, and then figure out what you can afford without straining your budget.
If you're still planning your NEMT business, know what starting the business costs, what other NEMTs in your area charge, and what profit you can expect to make if you set your rates competitively. Again, knowing the numbers can help determine which software solution makes the most sense for your business.
And if you've done your homework and are already looking for the right software for your non-emergency medical transportation business, we'd love to be on your list. Check out Tobi Cloud today to learn more about our NEMT software's exceptional features. Tobi Cloud can help take your business to the next level.