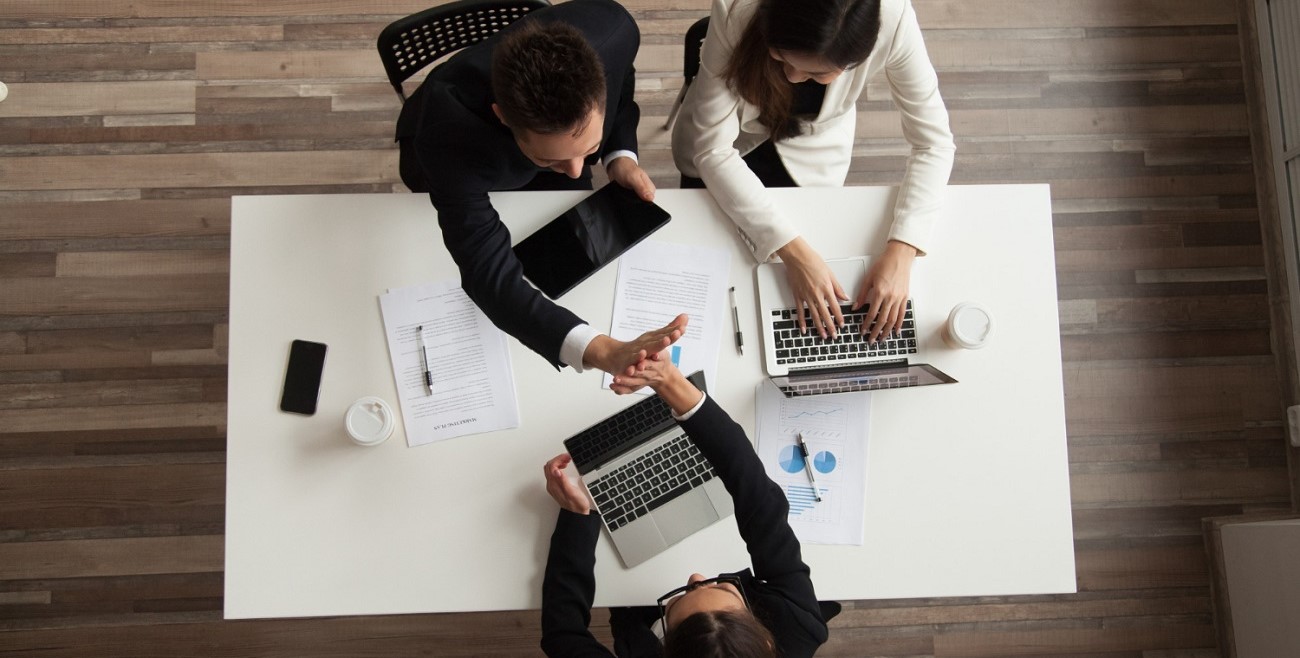 6 Powerful Strategies to Drive Your NEMT Business to the Top
The NEMT (Non-Emergency Medical Transport) industry is constantly evolving, and it is essential for business owners to stay ahead of the curve to remain competitive. Running an NEMT business well can be daunting. However, you can succeed and take your business to new heights with the right approach and strategy.
This article outlines six common sense tips, valuable insights, and practical advice to help you grow and flourish in the competitive NEMT industry and drive your NEMT business to the top.
Tip 1: Abide by ADA Regulations
This tip should be at the top of your list. NEMT providers must follow the ADA, because individual states mandate compliance with the Americans with Disabilities Act (ADA) for private NEMT fleets.
By meeting these regulations, you can ensure legal compliance and provide an accessible and inclusive service for all your customers.
This foresight will let you attract new customers and distinguish yourself from competitors who fail to prioritize accessibility.
The population of seniors will double by 2060, so providing accessible transportation services is becoming increasingly important in the NEMT industry.
Overall, prioritizing accessibility and following ADA regulations is essential for your success as a medical fleet operator. By doing so, you can demonstrate your commitment to providing equal access to transportation for all customers and reap the rewards of growth, success, and increased customer satisfaction.
Tip 2: Invest in Quality Equipment
As a non-emergency medical transportation provider, passenger, and driver safety should be your highest priority. Investing in high-quality vehicles and safety gear is one of the easiest ways to ensure safety.
Good equipment demonstrates your commitment to safety and contributes to a positive reputation, increasing business.
While high-quality equipment may be costly upfront, it saves money in the long run by reducing the risk of equipment failure and minimizing repair and replacement costs.
A well-maintained vehicle also creates an excellent first impression and enhances the passenger experience, which can lead to repeat business and referrals.
When your equipment is in good condition, you can respond quickly to customer needs and provide seamless, efficient service. Better customer satisfaction can lead to positive word-of-mouth referrals, further boosting your business.
High-quality equipment is crucial for success in the NEMT industry as it ensures smooth fleet operation, passenger safety, and better ride experiences.
Tip 3: Build a Strong Professional Network
Establishing a robust professional network is essential for the growth and success of your NEMT business.
Incorporating professional networking into your business strategy is a wise investment. By networking with peers and industry experts, you can gain valuable knowledge and insights into industry trends, best practices, and emerging technologies.
Additionally, building a solid network opens doors to new business prospects and potential partnerships. Collaborating with individuals within your network can provide opportunities for sharing resources, potentially reducing costs.
A strong network can support you during challenging times, helping you overcome obstacles and navigate industry changes.
Building relationships with industry members allows you to expand your network, establish credibility, and position yourself as a thought leader. Attending events, joining professional organizations, and actively participating in online communities are great ways to build your network and make meaningful connections.
A professional network can provide valuable resources, new opportunities, and support, making it a critical factor in driving your NEMT business to the top. By prioritizing networking and building relationships with industry experts, you can establish a competitive edge and achieve long-term success in the NEMT industry.
Tip 4: Provide Exceptional Customer Service
In the NEMT industry, high-quality customer service is crucial for driving business growth. Prompt, reliable transportation and effective communication are essential to exceptional customer service.
Being responsive to customer needs and going above and beyond to provide a great experience builds a positive reputation and attracts new business.
As an NEMT business owner, you must invest in customer service training and technology to enhance the overall customer experience.
Automated systems, real-time tracking, and clear communication can help resolve any unforeseen issues during rides, ensuring a seamless experience for passengers.
You can establish a reputation as a reliable and trustworthy transportation provider by prioritizing high-quality customer service. Providing exceptional service can also lead to positive reviews and word-of-mouth referrals, further cementing your business reputation.
In a competitive industry, investing in customer service can make all the difference in driving your NEMT business to the top.
Tip 5: Leverage Online Marketing
In today's digital age, the internet has become indispensable for people seeking information and services. As a result, having a robust online presence is essential for the success of any business, including your NEMT company.
Creating a professional website, utilizing social media platforms, and using search engine optimization (SEO) techniques to improve visibility on search engines are just some ways to boost your visibility online.
In addition to reaching a wider audience, online marketing allows for targeted advertising and real-time tracking of your marketing efforts. This insight lets you understand customer behavior and preferences, allowing you to make informed decisions and continuously improve your marketing strategies.
An online presence is crucial for NEMT businesses, as it allows potential customers to find and learn about your services quickly. Digital marketing increases your online visibility and attracts new customers actively searching for transportation services.
Tip 6: Follow the Latest Industry Trends
Staying current with the latest trends in the NEMT industry is crucial for businesses seeking success. By keeping up with the trends in the NEMT industry, you can enhance efficiency, compliance, competition, and good customer experience.
New technologies and trends in the industry offer a range of benefits, such as:
Compliance to regulations
Staying ahead of the competition
Improving customer experience
Reducing operating costs
By staying informed and ahead of the curve on emerging technologies in the NEMT industry, new regulations, and evolving customer expectations, you can drive your NEMT business forward and remain competitive.
Takeaway
As the NEMT industry expands, businesses must stay competitive to remain at the top. To achieve this, implementing the strategies in this blog is crucial. These strategies can improve efficiency, build customer loyalty, and attract new customers to your NEMT business.
The role of NEMT technology in giving businesses a competitive edge is also changing the playing field.
Embracing new technologies, streamlining your operations, and delivering a high-quality customer experience are all keys to staying ahead of the competition and growing your business.