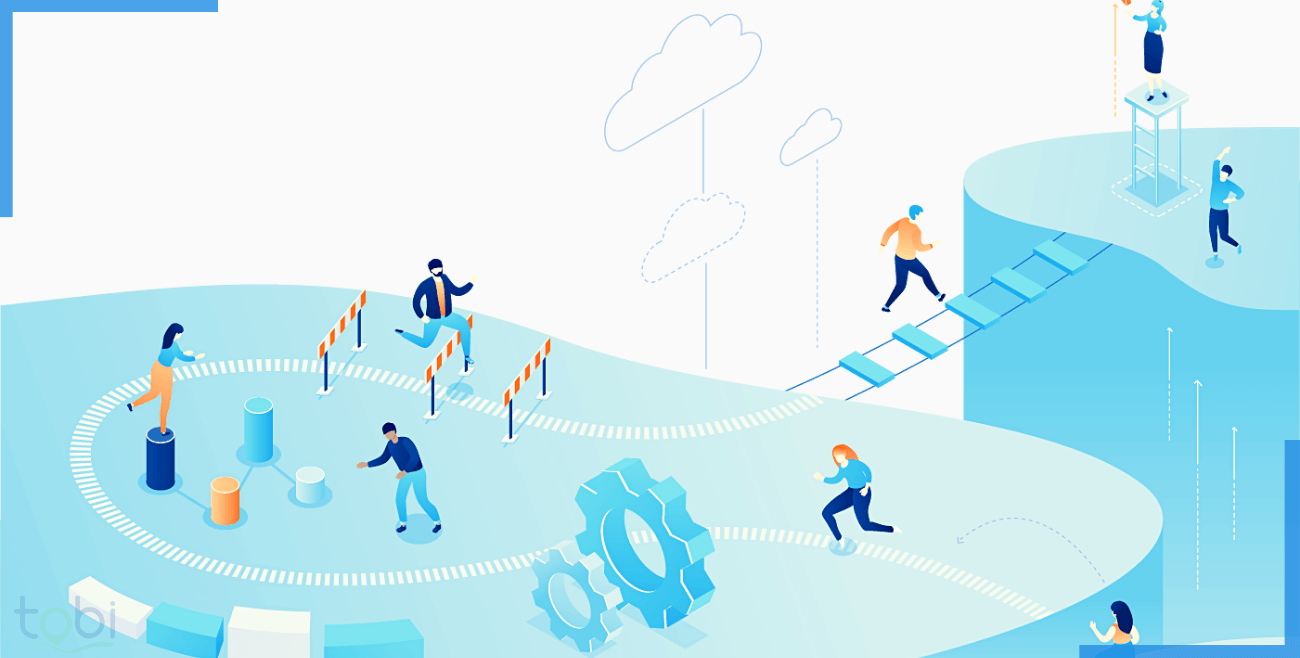 5 Challenges of Non-emergency Medical Transportation and Tips on Overcoming Them
According to a recent study, 40% of Americans faced various transportation barriers during the height of the pandemic. As a result, many are delayed in seeking medical care. It just shows how vital non-emergency medical transportation (NEMT) is to healthcare services.
Nonetheless, NEMT goes beyond basic transportation services. It has its challenges to overcome, including legal compliances, optimizing operations, and accommodating specific patients' needs. As non-emergency medical transportation businessowners, you need the right tools and strategy to provide the best services to your customers.
Knowing the common challenges in the NEMT industry can help you prepare for overcoming them. So read on to find out how you can strengthen and improve your operations.
1. Compliances and requirements
Although NEMT has no formal guidelines, each state has its own non-emergency medical transportation requirements and rules that companies must follow. Moreover, service providers are expected to report deficiencies proactively to state officials.
For example, certain states require certifications and licenses for your staff. After all, driving patients has its inherent risks. You need trained drivers who can handle basic medical emergencies and care. Failure to comply might result in penalties and liabilities.
Hence, the real challenge is monitoring your compliance adherence. You need to keep a record of all the contract requirements and appropriate regulations to operate without issues. Luckily, you can use software to help you manage your records and audits. It can automate tasks such as data collection, vehicle tracking, and driver evaluation to ensure that everything adheres to your state's guidelines.
2. Late arrivals or no-shows
A common concern among NEMT beneficiaries is customer service. According to FierceHealthare's non-emergency medical transportation statistics, most complaints are related to late arrivals or no-shows. Some would even have to call for a NEMT the day before their actual medical appointment.
Most NEMT programs allow customers to have freedom of choice on their service provider. However, some states waived this choice due to cost-efficiencies. This makes it harder for NEMT businesses to foster better and lasting relationships with their customers.
To overcome this hurdle, consider creating a booking portal to provide self-service options for your customers. It will serve as a one-stop platform where they can avail of your services, track the status of their booking, and interact with your drivers.
3. System responsiveness
The current NEMT programs work well with regularly scheduled and recurring services. But when it comes to time-sensitive transportations, some service providers fail to respond as quickly as their customers expect. It often ends up with late pickups, lack of available drivers, and overscheduling.
Prevent this from happening by automating your fleet management and scheduling. Various software solutions can help you with the task. There are programs designed specifically for NEMT services. So you have to conduct thorough research and invest in the right NEMT service.
For example, look for software that can automate your scheduling system to ensure there is no overbooking. Likewise, it should give you an overview of your fleet's status so you know the availability and locations of your drivers or vehicles. Some software can even automate dispatch so that drivers can get to their destination as quickly as possible.
You may check out Tobi Cloud if you are looking for smart NEMT software to manage your dispatching and scheduling needs.
4. Visibility and transparency
Most of the inefficiencies in NEMT operations can be traced back to its lack of visibility and transparency. Unfortunately, many NEMT providers are still stuck with using paper-based systems for record-keeping and managing operations. This makes it harder for them to keep track of their drivers and vehicles, billings, reimbursements, and customers.
One of the advantages of NEMT software is that it leverages various data to give you a comprehensive overview of your operations. It offers features such as fleet and GPS tracking, customer management, and automated billings. Having a single platform to manage your operations makes all your data easily accessible and available to you. It allows you to analyze your business' performance and determine areas of improvement.
5. Fraud and abuse
As part of healthcare, the NEMT industry is also a prime target for fraudsters and other criminals. It can come in the form of false calls, cyberattacks, and abuse of the system. In some cases, beneficiaries collude with your staff to sign off on non-existent rides in return for kickbacks on falsely paid claims and non-emergency medical transportation rates.
Protect your business by boosting transparency and data collection within your operations. Invest in the appropriate tools to combat frauds and other cyberattacks. For example, cyber security tools can help you monitor and evaluate activities within your digital systems. This will notify you of any suspicious access and incidents during your operations. NEMT solutions can also provide you with GPS tracking to check your drivers' performance and activities while dispatched.
Overcoming the barriers
Patients have diverse needs depending on their conditions and status in life. Some need different types of doctors; some need time-sensitive treatments. Meanwhile, others need transportation services to help them get to their medical appointment in time.
Hence, NEMT plays a critical role in patient welfare. It would help if you guaranteed you could accommodate their specific demands and needs. To do that, you must first overcome the challenges that your business might face.
Go ahead and explore what tools you can use to optimize your processes. Consider trying out NEMT solutions like Tobi Cloud to find out more.